ΑΠΟΨΕΙΣ
Sheer Magic Creates Napa's Mountain Grapes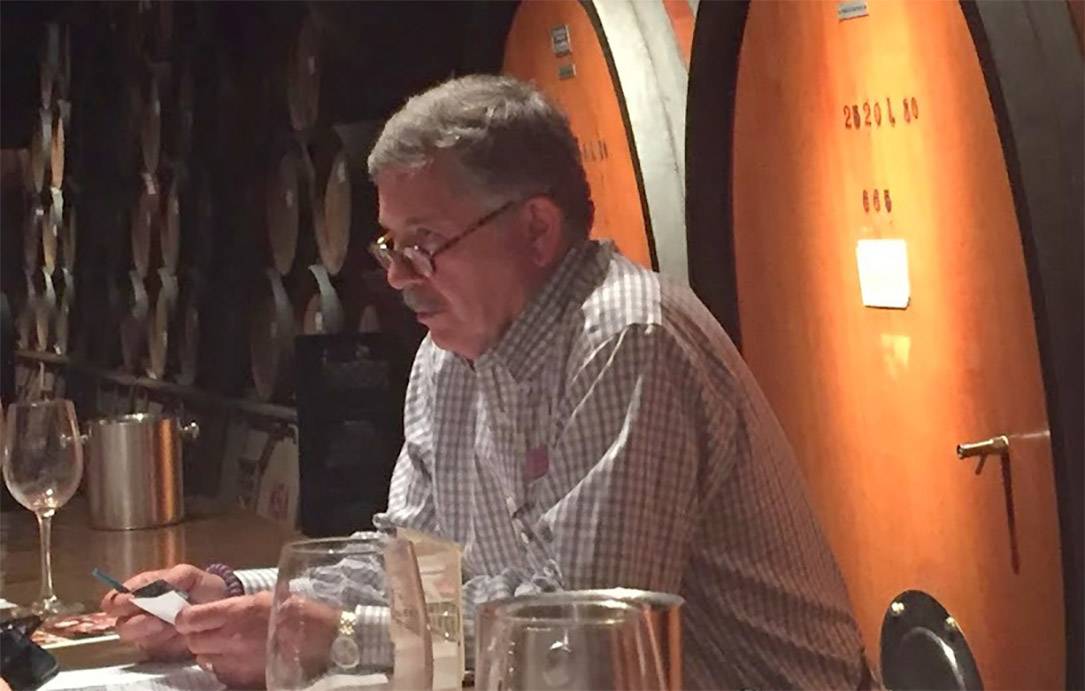 By Igor Sill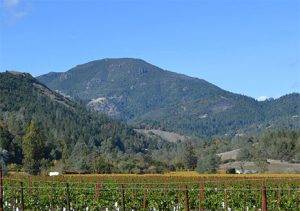 "Wine is one of the most civilized and natural things of the world that has been brought to the greatest perfection, and it offers a greater range for enjoyment and appreciation than, possibly, any other purely sensory thing."  Ernest Hemingway
When you believe that extraordinary vineyard soils are the absolute key to producing exceptionally balanced wines, you've found your true place in the world.  For me, that "place" is on the mountain slopes of Napa's wine growing region, where I contend some of the finest wines are produced.
Mountain wineries flourished here back in the late 19th century, before prohibition put them out of business.  There was a bit of new found interest in the 1970s, but it wasn't until the mid 1990s, when existing wineries and vineyards were re-energized by new vintners and mountain wines were revived to their past glory.
There's a discernible distinction to the grapes grown in Napa's mountain area.  They possess that "smack of Californian earth" that Robert Louis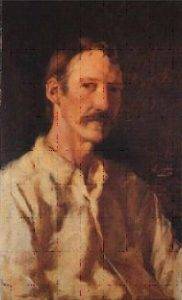 Stevenson wrote about in The Silverado Squatters (1883).  "And when you taste a vintage, grave economical questions are involved." "The beginning of the vine-planting is like the beginning of mining for precious metals: The wine-grower also 'prospects. So, bit by bit, they grope about for their Clos Vougeot and Lafite. Those lodes and pockets of earth, more precious than the precious ores that yield inimitable fragrance and soft fire; those virtuous Bonanzas, where the soil has sublimated under sun and stars to something finer, and the wine is bottled poetry. The smack of California earth shall linger on the palate of your grandson."
Mountain vineyards, usually some thousand feet or so in elevation, offer a different climatic rhythm and thus, produce greater intensity of flavors and aromas enhanced with that "smack of California earth".  Only with height do you get the combination of clean, thin, cool mountain air which steadies the day's temperatures, creating warmer days with full sun and cool nights.  As elevation increases, sunlight becomes more concentrated causing grapes to develop deeper pigments.  They get more early sun because they are above the fog line, thus forcing grapes to mature and ripen slowly.
In the afternoon, the heat from the valley floor begins to drift up the hillsides. The grapes absorb more sun, then, close down at night, halting photosynthesis, sugar formation and acidity, locking in their structure and backbone while allowing them to ripen perfectly. The mountains are more exposed to prevailing winds, giving more stress to the vines. The variation from warm to cool causes the vines to struggle, developing the acidity needed to produce such intense aromas, flavors, colors and tannins. You get much more depth, more notes, more balance, more structure and complexity from these climatic rhythms. There is an intensity to the fruit because they mature more slowly and age much more gracefully. There is depth and structure to the wines that you actually taste in these mountain grapes.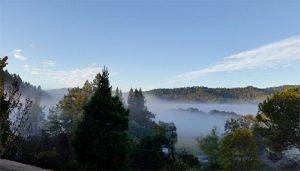 Every year, there seems a flurry of headlines about the health benefits of high elevation red wine as if ripe berry flavors along with perfect structure weren't reasons enough to seek out mountain wines.  There is growing evidence that red wines grown at higher elevations possess greater levels of healthy antioxidant properties.
Basically, plants synthesize the antioxidant, resveratrol, as a response to natural UV sunlight.  Resveratrol is a naturally-occuring polyphenol antioxidant that is found in some plants, like grapes. The phenolic content in wine can be separated into two groups, flavonoids and non-flavonoids.  Flavonoids contain anthocyanins and tannins which give the color and mouthfeel of the wine.  The non-flavonoids include the resveratrol and phenolic acids.  These phenolic acids provide some of the most important elements in assessing a wine's quality and, are very possibly, responsible for the beneficial health properties of red wines.
"Red wine has been demonstrated to have a beneficial effect on preventing heart disease.  The mechanism of this benefit isn't known yet, but we have been drinking wine for many centuries and, in addition to the joy it provides, scientists are working with vintners to better understand its health effects." Says Dr. David Agus, Professor of Medicine & Engineering, University of Southern California. Author: The End of Illness; A Short Guide to a Long Life; & The Lucky Years: How to thrive in the brave new world of health.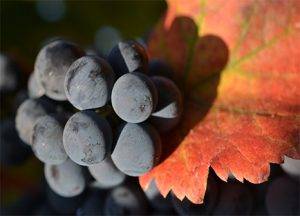 There are five American Viticultural Areas (AVAs) in Napa that can be described as mountains. On the western side of the valley are Diamond Mountain, Mount Veeder, Spring Mountain, and on the eastern side stands Atlas Peak, and to its north, Howell Mountain. Adjacent to Atlas Peak is Pritchard Hill, home to some of Napa's great award winning mountain wines including Dalla Valle, while further north is Mount St. Helena, home to Jericho Canyon with its spectacular, steeply terraced mountain vineyards.
Renowned and highly influential Bordeaux-based oenologist, Michel Rolland says, "growing these mountain grapes are far more difficult to farm and the growing season tends to be considerably longer. It's much more difficult to plant, more difficult to establish the vines and they produce far lower yields, however, the end result is a grape expressing intensity of stellar quality as difficult growing conditions often lead to extraordinary wines." Rolland maintains hundreds of vineyard clients across 13 countries around the globe.
Home to the most highly elevated and rocky volcanic mountainous landscape, Atlas Peak has been producing wines of renown quality since 1870. The 11,400 acres of land that comprise the AVA include Sangiovese and premium varietals used to create Bordeaux-style wines, such as Cabernet Sauvignon, Merlot, Cabernet Franc, Petite Verdot and Malbec.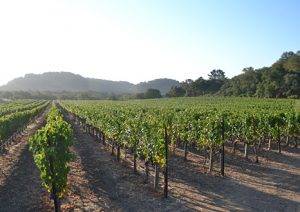 Over the years, despite its rugged remoteness, the appellation has produced an abundance of wines acclaimed worldwide for their intense flavors and delicate, balanced tannins that have become the signature of Atlas Peak Mountain wines.  It's worth mentioning that mountain viticulture is a very expensive business when you have to remove tons of huge sized rocks to plant vines with different ripening times within rows which require many passes during harvest. Mountain wines tend to be produced in small quantities from land that is extremely expensive to farm, hence the reason that many of Napa's expensive 'cult' wines are from high elevations.
Wine is born of passion, evolving over time, offering a truly beautiful thing that speaks to us through heightened sensory emotions that can sometimes reflect wonderful universal mysteries in a surprising fashion, evoking one of life's many unforgettable pleasures.  I think the people who plant vineyards at higher elevations possess a different sort of inner motivation and optimism, perhaps more in harmony with Ernest Hemingway's view that "wine is one of the most civilized and natural things of the world that has been brought to the greatest perfection."  Good to know that luscious healthy pleasures can be derived from mountain vines!
The author, Igor Sill, farms a terraced hillside cabernet sauvignon vineyard in St. Helena, and a mountain vineyard in Atlas Peak Mountain in Napa, California.  He's a passionate wine lover; writer; Court of Master Sommeliers; attended UC Davis' winemaking program; Member, Napa Valley Wine Technical Group; Judge, International Wine Challenge, London UK and holds his Masters from Oxford University. Many thanks to Dr. David Agus, Michel Rolland and Jessica Sill for their much appreciated assistance, insights and contributions to this article.